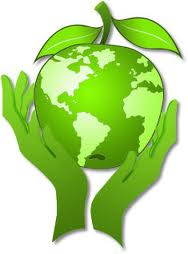 Along with General Motors we here at Shaw GMC are fully committed to actions that will preserve our environment. From proper disposal of fluids and other contaminants in our Service Department, to our state-of-the-art eco-friendly paint booths in our collision department, to the efficient and economical vehicles we provide you our customers. Along with all this programs like retire your ride help in removing old high emission vehicles from our streets further decreasing the environmental impact that vehicles ultimately have on our environment.
Our Commitments
As a responsible corporate citizen, General Motors is dedicated to protecting human health, natural resources and the global environment. This dedication reaches further than compliance with the law to encompass the integration of sound environmental practices into our business decisions. The following environmental principles provide guidance to General Motors personnel worldwide in the conduct of their daily business practices.
We are committed to actions to restore and preserve the environment.
We are committed to reducing waste and pollutants, conserving resources and recycling materials at every stage of the product life cycle.
We will continue to participate actively in educating the public regarding environmental conservation.
We will continue to pursue vigorously the development and implementation of technologies for minimizing pollutant emissions.
We will continue to work with all government entities for the development of technically sound and financially responsible environmental laws and regulations.
We will continually assess the impact of our plants and products on the environment and the communities, in which we live and operate, with a goal of continuous improvement.
Shaw GMC Goes Green!

The Chevrolet Volt, the Plug-In Hybrid from GM
"The Chevrolet Volt is an award-winning, leading technology recognized as the only electric vehicle that can meet all your driving needs," said Kevin Williams, president and managing director at General Motors of Canada. "The Volt delivers it all: dramatic greenhouse gas reductions, a revolutionary propulsion system, progressive styling, spirited driving dynamics, and industry-leading safety, premium amenities, and user-friendly technologies."


What Is It?
Volt is the everyday electric car, with gas for longer trips. In its simplest form, Volt operates two ways - in EV mode (battery powered) and extended-range (gasoline powered) mode. With a fully charged battery, in moderate conditions and depending on the temperature, terrain, battery age and how you drive, Volt offers an initial electric range of 38 miles - totally gas-free and tailpipe-emissions-free. You can also drive a total range of up to 380 miles on a full charge and a full tank of gas.


How It Works
The Volt is an electric vehicle with gasoline powered range-extending capability. The energy is stored onboard in a 16.5-kWh, T-shaped lithium-ion battery. The battery powers the electric drive unit while driving the car electrically for an initial range without using a drop of gas. When the electric range of Volt has been used up, a gas-powered electric generator works with the electric motors to keep you going. So whether you want to go crosstown or cross-country, you're free to drive wherever you want, efficiently. And even though Volt can plug into a 120V outlet, if you don't have a chance to charge it, all you have to do is fill it up just like you do with a conventional car.

While Volt has been designed to be the most efficient when it's plugged in daily, it will run efficiently without being plugged in for days, weeks or even months. With Volt, you don't have to plug in every day if it doesn't accommodate your schedule.
Volt is an electric car with the flexibility that most drivers need. We heard from drivers that the current cars on the market are not giving them what they want. They want freedom from the gas pump and freedom from the charging station. And that's why we built Volt as a better electric car. With the range-extending capability of the gasoline engine, Volt gives you freedom to keep going for even longer distances. With less gas being used, the reduced fuel emissions produced is immense. The Chevrolet Volt is a reliable car that can save you some money with its incredible fuel efficiency.
Environmental Driving Habits

http://www.gm.ca/inm/gmcanada/english/about/Environment/environment_Policy.html