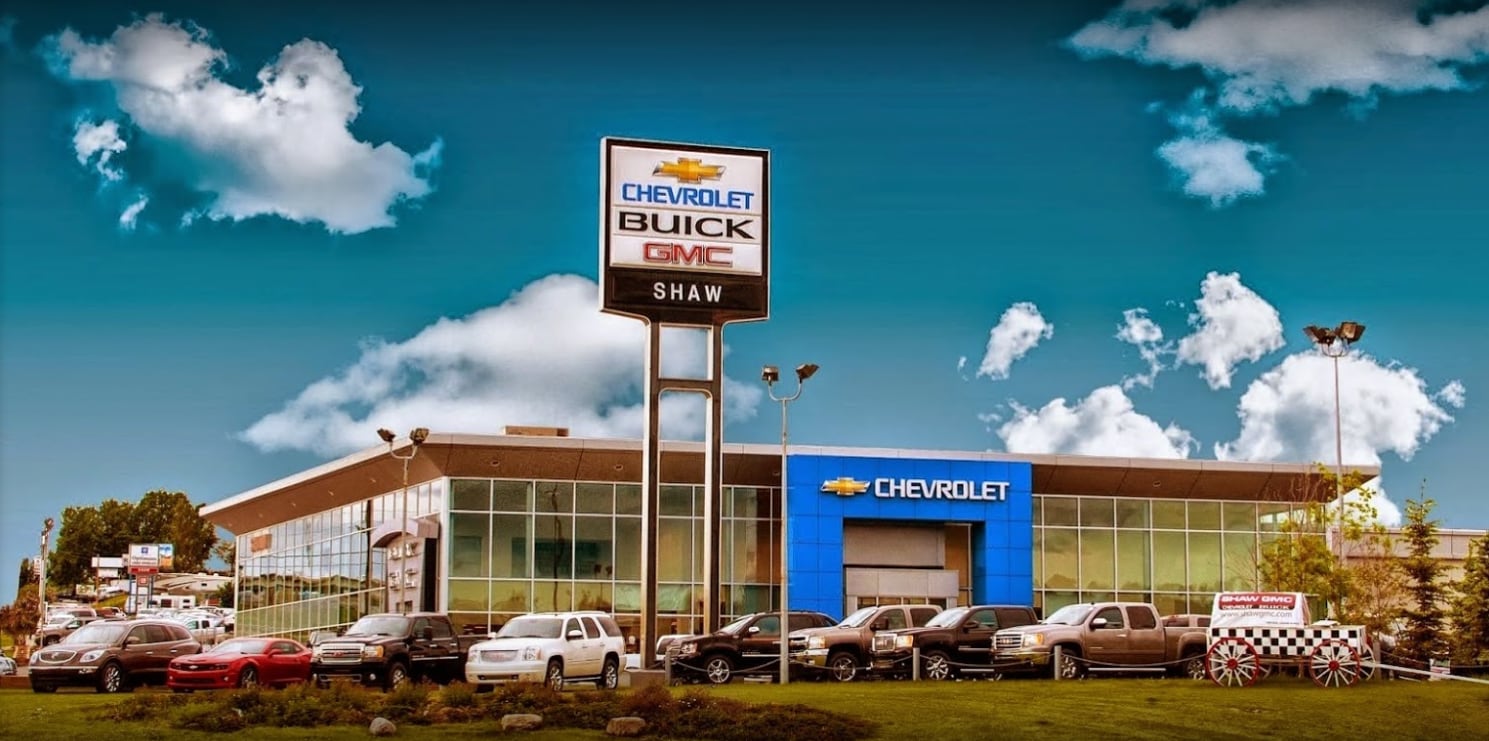 There's nothing we love more than catering to our customers here at Shaw GMC Chevrolet Buick. From selling top-quality vehicles to providing impeccable vehicle maintenance, we are your one-stop shop for all of your automotive needs. It's only right that some questions will come up, which is why our auto dealers in Calgary put together a brief FAQ for our customers. Any additional inquiries you have can be directed to one of our associates at 403-243-4200. 
Cars (you know-the reason you're here)
Q: What does certified pre-owned mean?
A: Certified pre-owned is a version of a used car. In order to be deemed certified, the vehicle must go through-and pass-a series of tests and inspections. Every aspect of our inventory of pre-owned cars in Calgary is checked, such as the exterior, interior, and mechanics, for reliability and safety.
Q: What kind of cars do you sell?
A: We are a proud Chevrolet, Buick, and GMC dealer. With that being said, we carry models from all three automakers, such as the Buick Enclave, Chevy Silverado 1500, and GMC Acadia. We also have a varied assortment of sedans, trucks, SUVs, crossovers, and hybrids.
Service & Parts
Q: How do I know when I need to get an oil change?
A: Oil changes are probably the most common service for your vehicle, so keeping up with its schedule is fairly easy. It's often recommended to get an oil change every 3,000 to 5,000 miles. However, there are many variants that can affect that timeframe, which is why we recommend seeking a professional's input. 
Q: What type of services do you offer?
A: In our service department, we cater to all types of routine maintenance tasks and repairs. Our factory-trained technicians and state-of-the-art equipment is the perfect recipe to ensuring every auto need is met, whether you need a tire rotation or a new windshield wiper.
Finance
Q: What are my financing options?
A: We strive to accommodate our customers in every way possible, and we are happy to note that we offer both new car financing and leasing programs.
Q: Can I apply for financing without a loan?
A: Absolutely! We will do our best to pair you with a suitable loan or lease agreement that stays well within your budgetary limits. We also have several connections to banks and lenders that help us provide options.
General
Q: What days are you open?
A: We are open six days a week, Monday through Saturday. While we are not open on Sundays, we feel that our accommodating hours during the week more than make up for it.
Q: Why should I choose your dealership?
A: At Shaw GMC Chevrolet Buick, we are all about our customers. We build a relationship with each and every person that walks through our doors. We also make it our mission to be a full-service Buick, GMC, and Chevrolet dealership in Calgary that caters to all of your automotive needs, from the showroom to the service center.