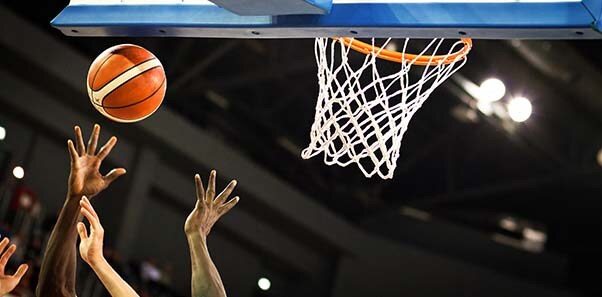 With NBA teams driving toward the finish in the 2019 Playoffs, we were wondering what some of the top players in the NBA drive when they're not on the court. With millions in the bank, some players have opted for popular GM models over some of the luxury brands you might commonly associate with NBA stardom. The most popular models for the NBA elite are Chevy Impala's from the 1970's, new Chevy Camaro's.
Lebron James
Lebron James represents the LA Lakers on the court, but on the road he's his own man, owning a large car collection with some of the finest luxury brands accounted for. Key in his collection is a new Chevrolet Camaro SS outfitted with custom rims and a bright white exterior. This shows that GM vehicles are capable of standing shoulder to shoulder with some other luxury vehicles in James collection, including a Lamborghini Aventador, Porsche 911, Hummer H2, Mercedes S63, Ferrari F430/458 Spider's, Maybach 57S and more.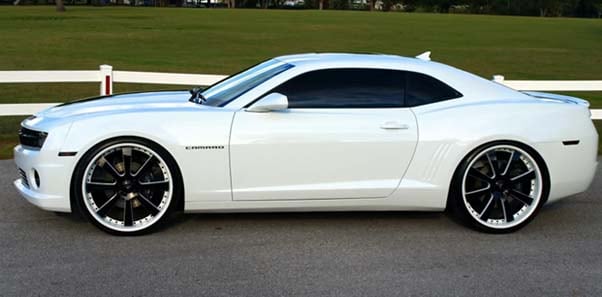 Source: Gym4u via YouTube
Another gem from the collection of King James, and a classic cornerstone of GM's past, is his 1975 Chevrolet Impala convertible featuring extra wide custom rims with oversized tires, a lavish purple paint job, and hydraulic suspension.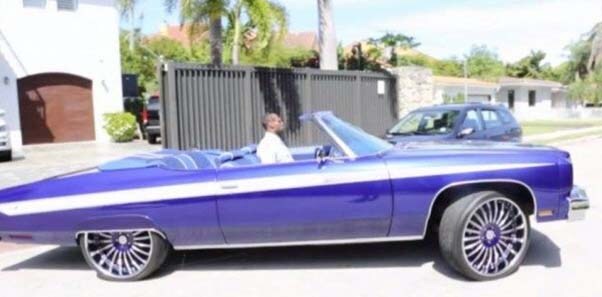 Source: STARS NEWS via YouTube
Kevin Durant
As a small forward for the Golden State Warriors, and second overall pick in the 2007 NBA draft, Kevin Durant knows a thing or two about being in the red, and his 2011 Chevy Camaro SS proves the point. This stunning GM vehicle features an all red matte paint job with matching rims and low profile tires.
Source: celebritycarz.com
James Harden
James Harden Plays for the Houston Rockets, and when he's not on the court he's rocketing down the road in this sporty, black and yellow Chevy Camaro. The 6.2 L V8 engine in this beauty has him powering down the road in style.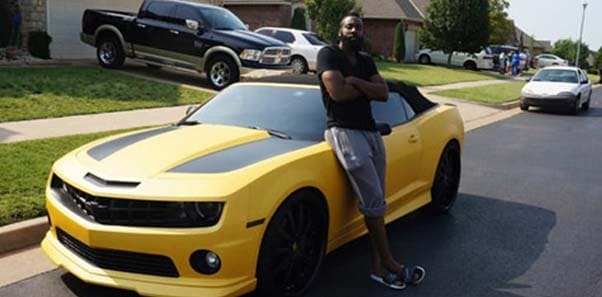 Zach Randolph
Zach Randolph's collection of vintage 1970's Impala's are truly a sight to behold. These restored vehicles are ripe with "bling" factor and all sport oversized rims and low profile tires. Over a million Impala's were produced back in the 70's, but these days they are in short supply. Prized by collectors like Randolph, these V8 beauties are the ultimate cruiser.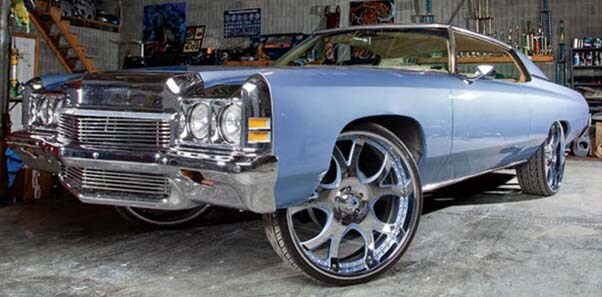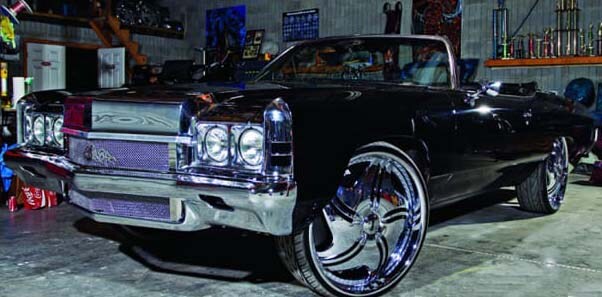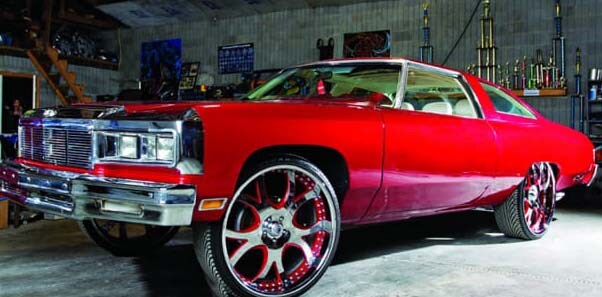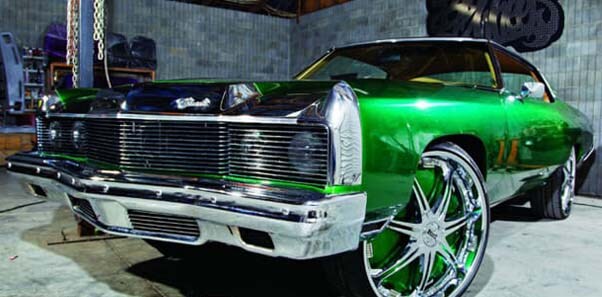 Sources: complex.com