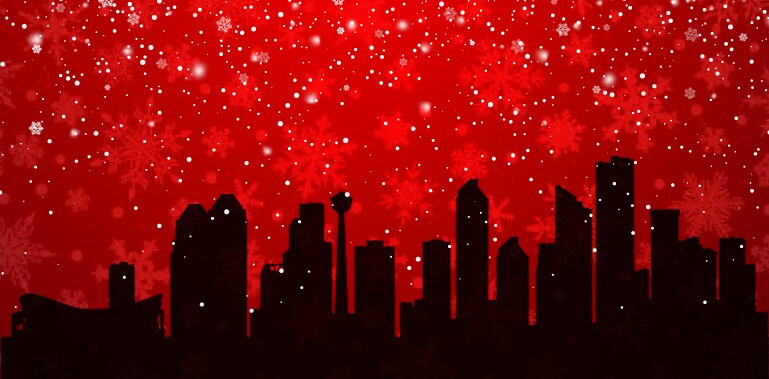 There's no time like Christmas time. The Christmas spirit is reflected in everything and there are plenty of dedicated events that you can attend with your family, significant other, or by yourself. This is why we've decided to kick back a bit and give you some information about where you could spend some quality time during holidays, instead of what you should use to get there.
Granary Road Christmas Market
For those of you not familiar with the concept of the Granary Road Christmas Market, you should know that this is not just a market, but a collection of features for anyone with children, or anyone whose inner child emerges during holidays. You can find carolers, Santa and Mrs. Clause, an Alpaca, hot chocolate, fire pits as well as a number of fun activities such as marshmallow roasting, wagon rides, building snowmen and ice skating.
Being a market, you can also buy Christmas presents from more than 50 carefully selected vendors.
The event lasts three days, from Friday to Sunday. There is no entrance fee and parking your family transportation is also free.
Lions Festival of Lights
These wonderful drive-by Christmas lights showcase in one of Calgary's most interesting events, both due to its wonderful lights and the back-story.
The Lions Festival of Lights is made possible by a great number of organizations, dedicated volunteers and sponsors who all join together to create the largest showcase of its kind - and it is completely free. The result of this collaborative effort is more than 16,000 light strings which hold close to half a million bulbs and create one of the best Christmas sights.
This year the creators of the Lions Festival of Lights used LED light bulbs which make the festival green. This is a huge effort by all the volunteers and everyone else and it is obviously one people know to appreciate, gathering on average almost 60,000 people a day.
Speaking of which, it is also one of the longest Christmas events, taking place from December 1 this year all the way to January 8, 2019.
Holiday Teas
Holiday Teas is definitely a more relaxing event happening from Friday December 28 to Sunday December 30 in the Famous 5 Centre of Canadian Women. This stunningly beautiful home will host the main event, where you will be able to enjoy tea and freshly baked food. For the ticket price you also get admission to Gasoline Alley at Heritage Park, a wonderful collection of memorabilia dedicated to the rise of the automobile over time, and a coupon that you can use in Haskayne Mercantile Block gift shops.
Maybe teas and cars seem too different to mix, but the atmosphere of these perfectly maintained and mostly pre-war pieces perfectly fits the picture.
Once Upon a Christmas
Taking place at the Heritage Park Historical Village, Once Upon a Christmas is another event whose admission price includes access to the already mentioned Gasoline Alley Museum. Aside from that, you can enjoy carols, a wagon ride and have a close look at the ways Christmas was celebrated in the old days by visiting historical homes and buildings that will openly share their traditions.
Calgary Jazz Orchestra, a Perfectly Frank Christmas
This event is slated for Sunday, December 23 and it includes two concerts – one taking place at 3pm and another at 7pm at River Park Church in Calgary.
It will include the revered Calgary Jazz Orchestra and Johnny Summers performing holiday tunes as well as some of the most famous Frank Sinatra hits.
The tickets cost $27.50 for students and $36.50 for adults and you can book them by visiting the website of the Calgary Jazz Orchestra or calling them at 403-239-8545.
12 CANs Till Christmas
This event is one of the best examples of what Christmas and community are all about. Organized by Made by Momma, a charity organization dedicated to helping families affected by adversity and crisis, 12 CANs Till Christmas is a challenge that invites you to "collect 12 CANs for those who can't". This simple challenge can make a world of difference for those less fortunate in our community and what better time to do this than during Christmas holidays.