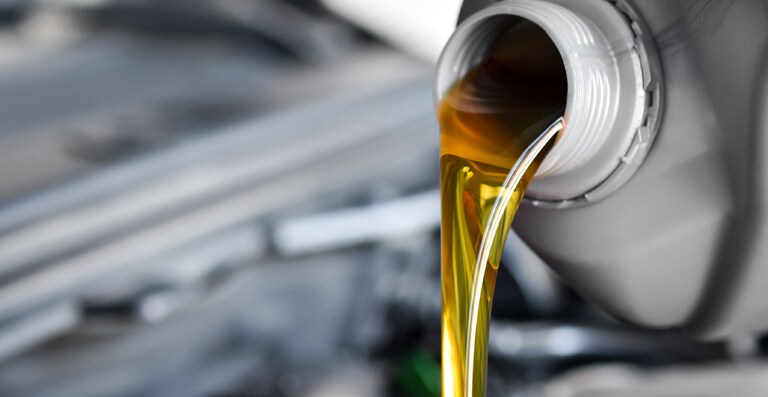 Most GM vehicles produced after 2011 require Dexos oil specification. However, we often get questions if Dexos is really necessary. This article answers that question and most others that you may have about the oil requirements of your GM vehicle.

What Is Dexos Oil?
Dexos oil is engine oil that meets a special set of requirements. Oils with Dexos specification meet the most stringent specifications that will help your vehicle meet the latest emissions standards and improve fuel efficiency.
However, even if you're an evil Disney villain who turns his nose up to emissions standards and fuel efficiency doesn't float your boat, you should use Dexos oil for any engine that calls for it. The reason for this is that the engine is configured in such a way that Dexos oil specifications help it work as it should. Dexos oil is also specially formulated for proper lubrication, sludge reduction, friction level moderation and controlling temperatures – the latter being especially important in vehicles with turbochargers or superchargers, as they create more heat. Coincidentally, due to the engine downsizing trend, the number of vehicles with forced induction (turbo or superchargers) has been increasing rapidly.
Dexos oil specification for GM vehicles also provides a global framework that enables GM vehicle owners anywhere in the world to know which oil is right for their vehicles, instead of making different blends for different regions as was often the case in the past.
But Dexos goes a step further.
Aside from meeting the current API (American Petroleum Institute) and ILSAC (International Lubricants Standardization and Approval Committee) requirements, Dexos oils were developed through additional testing that provides reduction in piston deposits of up to 28% and a slight improvement in fuel efficiency compared to the API and ILSAC requirements.

What Is the Difference between Dexos1 and Dexos2? Can I use either?
No! Even though many of the features are very similar, Dexos1 oils are designed for gasoline engines and Dexos2 for diesels. Due to the inherent differences in operations between gasoline and diesel engines, using the intended oil is of the highest importance.
Can Dexos Be Used in Vehicles Older than 2011?
Even though you do not have to use Dexos oils in vehicles that were made before Dexos became standard for GM, Dexos is compatible with older vehicles as well.
Dexos Oil and Warranty
Using non-Dexos oil for engines that are officially required to use Dexos voids your warranty, and if you have to use the vehicle manufacturer's oil only.
Not using Dexos oil for engines that are officially required to use Dexos voids your warranty.
However, if the oil you use has the required specifications, or is even Dexos-licensed, your warranty will usually remain in good standing. Make sure you ask your mechanic about this if you intend to switch from the manufacturer's oil.
Come into
Shaw GMC Chevrolet Buick
today to see all the amazing cars, trucks and SUVs we have in stock – all protected with Dexos. Want to get a new vehicle with protection meeting the highest standards? Visit our
Calgary car dealership
at
4620 Blackfoot Trail SE
, give us a call at (403) 243-4200, or
book a test drive online
today.